TIME TO SHINE
The polyWatch Glass Polish is a high-performance diamond polish for all mineral and sapphire glass watch crystals. It removes fine, small and medium scratches and can be used for a multitude of jobs: Watches, car, furniture, household, windows, and much more. The innovative "Diamond Polishing Technology" (DPT), in which micro-sized diamond particles removes scratches provides for professional results. The all-inclusive kit saves money and preserves the value of your most cherished pieces. The cost for the replacement of the watch crystal is also saved. Do not use on coated. surfaces.
Glass Polish Kit contents:
1 syringe Repair Nr.1 (0.5 g)

1 syringe Finish Nr.2 (0.5 g)

1 polishing rod

2 x 6 polishing strips

Step-by-step instructions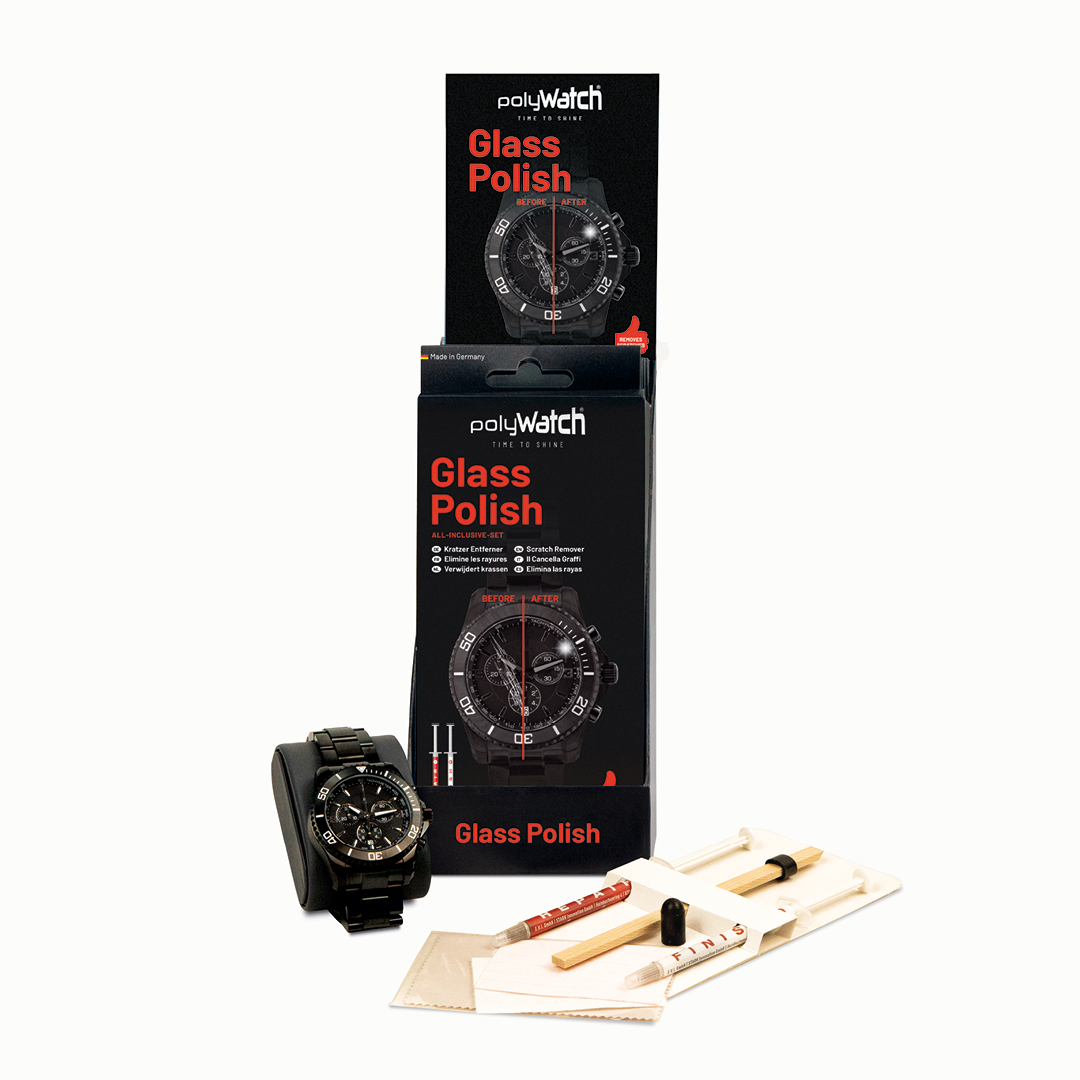 Instructions - it is so easy:
Carry out the following steps using the 2-component system and the tools supplied:
Step 1 - First cover the area to be treated with adhesive tape so that you really only treat the scratch. Then apply the polyWatch - Repair Paste from the red syringe to the scratch. Do not use on coated surfaces.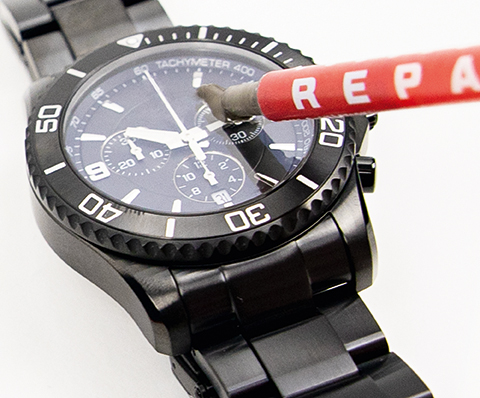 Attach one of the red tile strips to the wooden stick by fixing it with the black ring. Under strong pressure, polish at a 90 degree angle to the scratch until the scratch is no longer visible.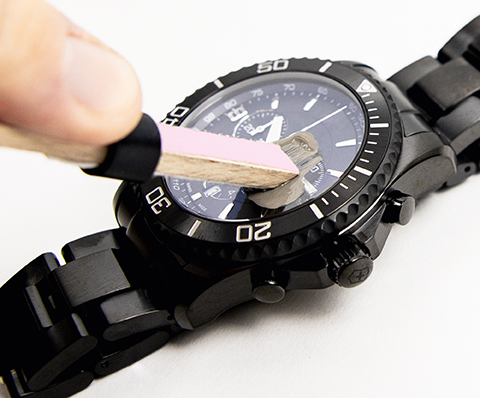 Step 2 - Now apply the polyWatch - Repair Paste from the white syringe.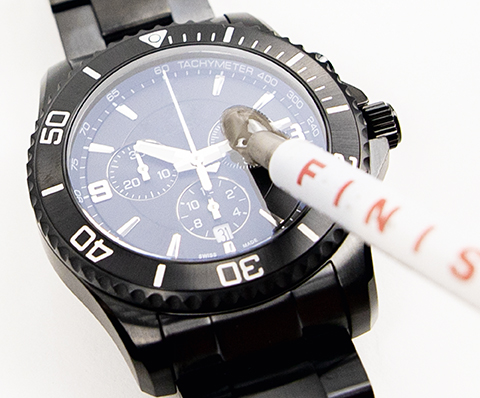 Fix one of the white tile strips on the wooden stick, as before Polishing large areas until the watch glass shines again.